When we began making Torresella, we made a commitment to respect our environment and the villages that surround us. Even before our winery was born, in 1984, our family was intimately involved in preserving the land around us, with a rich history of protecting those who live on it.
Today, we continually strive to save energy and reduce pollution while bringing you wines that are sustainably farmed, produced, packaged, and certified. We guess you could say sustainability is rooted in our DNA—from the vines to the very last sip of wine in your glass.

The pride we take in our relationship with nature is symbolized on our label: a little egret (garzetta in Italian) flying over a healthy grapevine within the Veneto region.
Our goal is to foster a healthy ecosystem where microorganisms can thrive. That means healthier, self-reliant vines and more delicious wines.
Because we share the same water source as our neighboring village, we avoid using products that might pollute the groundwater. Instead, we use only natural products (not synthetically derived) in our vineyards to ensure everyone's health and safety.
Having our vineyards less than 10 miles away from our winery reduces our carbon footprint and helps us retain the freshest fruit flavors from the grapes in our wines.
While water abounds in the nearby Venetian canals, we have taken several meaningful steps to reduce our water consumption by 63%, including switching to non-caustic cleaners and recycling the water we use in the cellar to wash floors, clean tractors, and lubricate conveyors.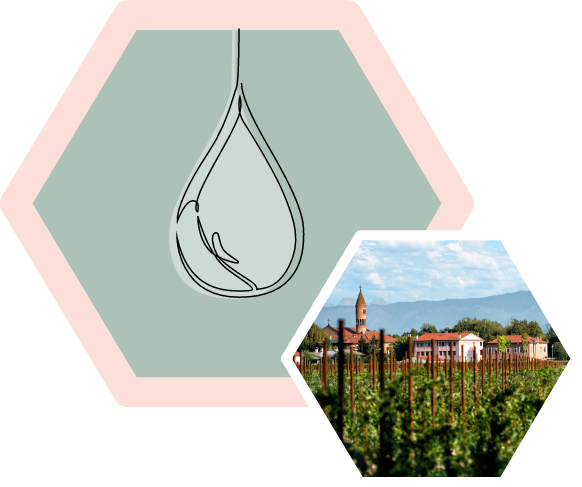 Thanks to solar power, our winery is 100% energy self-sufficient. This has helped us realize our commitment to establishing an entirely green operation. Everything under our roof uses only renewable resources, from our grape crush pads to the final product.
Our winery also has its own glass facility, where we produce our bottles in-house using recycled glass.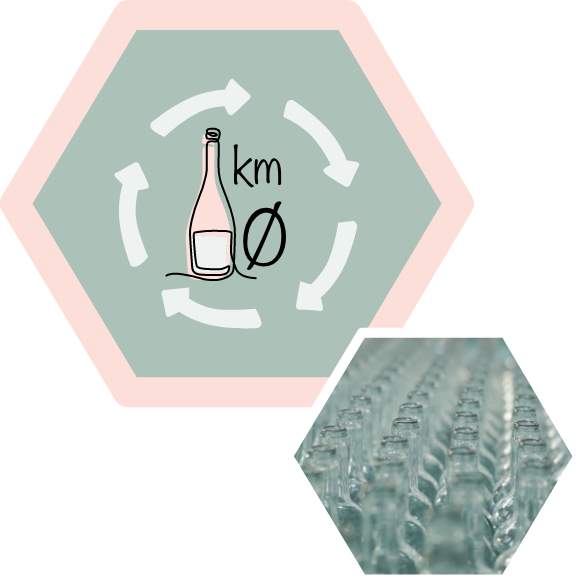 Even our packaging is eco-friendly. Most of it is made from FSC-certified, environmentally friendly materials, and we try to keep it minimal to reduce waste.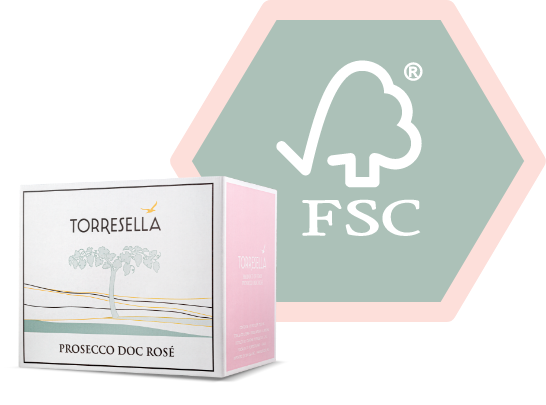 Certified Sustainable — an accomplishment we are proud of, knowing it is not easy to achieve.
We're positive about what we're doing for the environment, and we are completely transparent with our activities. As a result, our vineyards and wines were awarded the SQNPI certification stamp by the EU in 2019, which certifies that everything we do is sustainable and benefits the surrounding ecosystem. Every year, we must re-apply for this certification, making it a truly ongoing commitment.